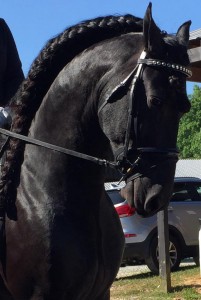 High Country Lifestyle…
The Blowing Rock Annual Charity Horse Show of the North Carolina Mountain's Saddlebred Division has come and gone, but needless to say, for the 92nd year, has left a most indelible impression upon the onlookers and enthusiasts. I particularly was in awe of the perfectly coiffed Dark Knight Stables' string of all black Champions. They never cease to wow and these showstoppers travel from South Carolina to strut their stuff!
If you missed the Saddlebreds, you still have a chance to join the fun and intrigue of more magnificent performers of the Hunter & Jumper Division on July 21st through the 26th and again on July 29th through August 2nd, 2015.
In addition to the highlight events from the past, such as the Kathryn G. Clark Challenge of Champions, the Russell Hall Jumper Classic, the USHJA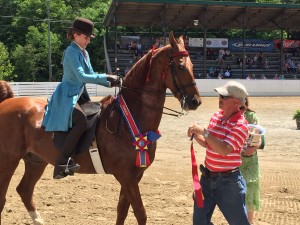 International Hunter Derby and the L.P. Tate Jumper Classic, several new Classics are being introduced including Pre Green Incentive Classics both weeks and Classics for Children, Adults, Ponies and Juniors. There are prizes, scholarships and there is also increased prize money for the professional hunter divisions for all you equestrians out there!
After all the thrill and excitement, there is a fair of food, goodies, gear and souvenirs to buy. Take the whole family for only $10 per person and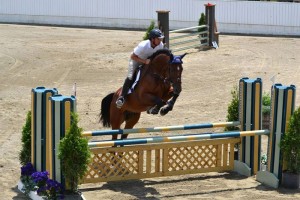 children under 12 are free. Your entire $10 goes to support local, non-profit emergency healthcare services in the area and to promote equestrian sports, education and recreation in the North Carolina Mountains. The annual Blowing Rock Charity Horse Show serves as the primary fundraiser for these activities of which I am a huge proponent.
Should you desire box seats, they run about $250 per event and discounted if more than one event is purchased.
Mark your calendar for 2015!  See you there!!!
Hunter & Jumper Division
July 21 – 26
July 29 – August 2
1500 Laurel Lane Blowing Rock, NC
For more information go to: http://blowingrockhorses.com