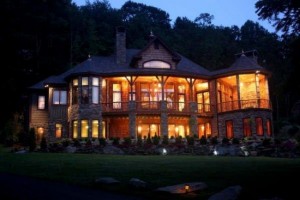 The Glens of Grandfather is an established community perfectly designed in the High Country of the Blue Ridge Mountains of North Carolina. With 55 lush acres embracing rivers, streams, gorges, and woods, you'll feel as one with nature. The developer Joseph Yoder's desire was to accentuate and preserve the natural beauty of the environment, all wrapped around you and your home.
The Glens is centrally located to all year round activities. Enjoy Sugar Mountain, Beech Mountain and Appalachian Mountain Ski Resorts, the hiking trails of the well-known Grandfather Mountain's State Park offering the "Best Trout Fishing in the High Country""¦.or perhaps a game of golf! Either way, you'll have a fun-filled day working up an appetite for one of the area's many outstanding, 5-star restaurants that serve their unsurpassed cuisine from the High Country's very own local growers.
Lots are also available for sale at this time.
Enjoy a complimentary preview of listings. Please click on the photo to see full details.
For a more personalized, advanced search, click here.